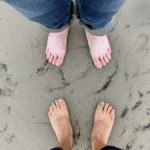 When I walk into my house after a long day at work, the first thing I do (other than dodge my super-excited dog's wagging tail and kids running and screaming "Mommy's home!!") is take off my coat and kick off my shoes. If I were independently wealthy, I'd likely then head to my super-comfy chaise lounge and wait for Enrique, my personal masseuse, to give me a super-duper foot massage.
Aside from the chaos known as kids-and-dog, none of the above ever happens. I'm lucky to have a moment of silence before it's time to start cooking dinner, check homework, tidy up, do some laundry, talk to my super cute boyfriend on the phone, and maybe catch one episode of a fave TV show before getting the kids ready for bed and then finally falling into bed myself.
Our bodies are complicated machines that keep going and going every day – whether we do monotonous and mundane tasks or we push ourselves to limits with little sleep and bad eating habits  (like that burger I ate for lunch). If your day is busy like mine, you probably want to make sure your body is working as well as it can so you have the endurance and energy to go-go-go!
It's important to take care of our bodies with exercise, plenty of sleep and a good diet. Not to be forgotten is foot health: wearing ill-fitting shoes can have an impact on your feet. Talk to a podiatrist and you'll find out that shoes have an impact on your foot's bone structure, your legs, spinal alignment as well as causing ailments like blisters, corns or painful bunions which can be serious enough to require surgery.
Take a minute to pamper your feet the next time you have a few minutes. Soaking your feet in a nice tub of super warm water with moisturizers is a great way to relax in the evening, even better if you have a foot spa! Gently rub away calluses with a pumice stone. Purchase a nice manicure/pedicure set and some peppermint foot lotion to soften and moisturize your skin.
If you have any medical issues, talk to your doctor. A foot fungus can get worse if not treated. If you have pain when you walk that isn't directly related to your shoe pinching or rubbing, you should also visit your health care provider!
Keep your overall health in mind the next time you go shopping for a pair of shoes. You want to purchase well made shoes that fit perfectly and offer proper support. If your shoe is lacking in support, pick up a pair of inserts to help out!
Check back often for more information on caring for your feet as well as all the latest on shoe shopping in Raleigh!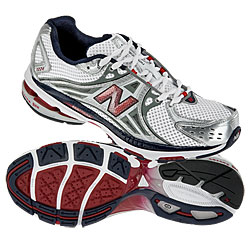 New Balance is a shoe company well known for classic running shoes. Of course they have many many other options from crosstraining, hiking, and selections of dress casual shoes in their retail locations.
I picked up the New Balance 1224 Running shoe in June of 2009, at the New Balance Retail store in Raleigh. Located on Glenwood Ave. a few miles from Crabtree Vally Mall Raleigh NC. CLICK HERE for a Google Map. The staff at the New Balance were very helpfull. I do assume they earn commission.
The other very important thing is New Balance is allegedly MADE IN THE USA. Or at least 25% so says their advertising. This fact can make one feel much better about dropping $100-150 for a pair of these running shoes.
All in All. The 1224 is a great running shoe, Very suportive, durable and light!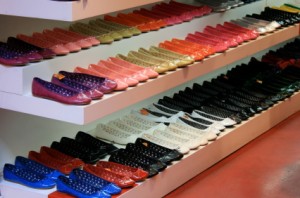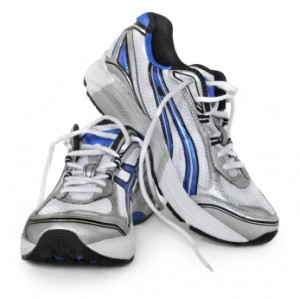 Shoes Raleigh, Welcome!
I will be covering all that are Shoes in Raleigh NC. From what shoes you can find in Saks Fifth Avenue to the cheapest of the cheap at Rugged whare house! We will also be featuring high fashion shoes, dress shoes, running shoes, boots, and casual shoes.
We will be featuring images of the hottest shoes and also the not-so-hot.
Shoes Raleigh will NOT be a For-The-Rich only shoe spot. We will feature all shoes. We definitely want to mix it up with some fun too, maybe even some shoe give-a-way's, or gift certificates to your favorite shoe spot in the triangle.
Please be patient while we launch this new site!